&nbsp &nbsp &nbsp
Antique Dealers
The Merrickville Antique Show is currently looking for four dealers to compliment the existing dealers returning to this excellent event. The outdoor spaces are 20' x 25' allowing room for a generous display, room for your canopy and parking for your vehicle. This 25 year old event has thousands of visitors each year and promises to be even better this year. Tables can be rented, and a limited amount of canopies are also avaible for rent if needed. The dates for this years show are Saturday and Sunday August 25th and 26th. If you were interested in vending here you must do so for both days. Set up for the show is Friday afternoon until dusk or Saturday morning at 7am. The show opens to the public at 10am. Security is on site both days and nights!
Artisan Dealers
We are looking for four Artisans to join us for our 10th annual Merrickville Artisans Show that takes place at the same time as the Antique Show, Saturday and Sunday August 25 and 26th. These two shows attract similiar crowds and help promote each other. While the Artisans have there own area at the event we also ensure there are plenty of catagories of Artisans so that they are not competeing with each other. We are only interested in dealers who are selling their own made products. No re-sellers allowed! The outdoor spaces are 12' x 12'allowing room for your shelter to be on your spot. Tables are for rent if you need them. Set up for the show is Friday afternoon and Saturday morning. Most will arrive Saturday morning. Security is on site both days and nights!
Vintage Vehicles Owners
The Merrickville Antique and Artisan Show invites those persons with old vehicles (pre 1985) to come and enjoy Saturday August 25th with us. Real Larose and his friends from the AACA Capital Region have brought their cars to display and we hope this year you will join us. Come for the day and spend time at our event and then walk downtown in Merrickville while your car is on display at our show. Being at the show would entitle you and your passengers to free attendance to our event, and if you were to arrive by 10am and stay until 4pm there would be a small renumeration!
Questions....... please call the number below or hit the icon for email!
---
P.O. Box 77058 Ottawa, Ontario K1S 5N2 &nbsp 613.850.5446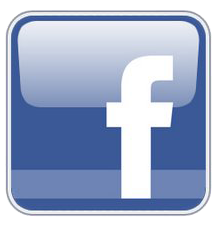 &nbsp &nbsp

&nbsp &nbsp