&nbsp &nbsp &nbsp

Earlybird admission&nbsp

The earlybird for this event will be from noon on Friday until 7pm in the evening. It will resume again Saturday morning at 7am and continue until the show opens to the public at 10am. The charge for this is $20 a person or $30 a couple. The earlybird will will operate while the dealers are unpacking. Approximately 75% of the dealers will arrive on Friday with the balance Saturday morning. Your purchase of a earlybird admission will also allow you re-entry to the show anytime during the event. Upon arriving at the show you may not see where to pay for the earlybird but please enter and roam the show....you will be approached by one of my staff when not busy.

Ride the Bicycle &nbsp

We have been fortunate to have purchased a bicycle that was ridden by John Travolta in the movie "The Experts" from 1989. This is an early 1954 J.C. Higgins Colorflow jeweled tank model that was found in a movie warehouse in Niagara Falls. The bicycle will be on display for photos and will be available for small test drives when not busy! Sit where John sat, take your selfie with it or ride the bike....no charge!

Demonstrations

Devon and her good friend Alison, will be along with their antique 'sock making machine' and 'spinning wheel'. They are a joy to watch and very knowledgeable about this turn of the century technology and are happy to share it with the visitors to the show.

Vintage Car Display

Rheal larose and his friends from the local chapter of the AACA will bring a few cars to put on display providing the weather is suitable. Rheal is also a local automotive author and is very happy to hear your stories and discuss antique vehicles. They will only be here on Saturday!

Questions....... please call the number below or hit the icon for email!
---
P.O. Box 77058 Ottawa, Ontario K1S 5N2 &nbsp 613.850.5446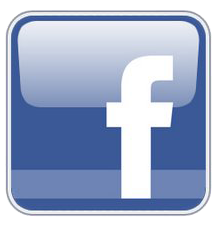 &nbsp &nbsp

&nbsp &nbsp